Twin Peaks
The Nude Party, Ohmme
Riviera Theatre - Jam Productions
with The Nude Party and Ohmme
No backpacks, bags, laptops or tablets allowed in the venue. For a full list of prohibited items, click here.
Twin Peaks
Website | Facebook | Twitter | Instagram | Spotify | Apple Music
Chicago's Twin Peaks have gleefully embraced change ever since their 2010 formation to become one of the city's most essential rock bands. With their fourth album Lookout Low, the sonic and creative leap the five-piece takes feels like a total revolution in their youthful sound. The 10-track effort was recorded and cut live over three weeks in Wales with legendary producer Ethan Johns. Thanks to the band's dedicated approach to rehearsing and demoing out their material before hitting the studio, the songs burst with life and the undeniable magic of their live show.
2016's Down In Heaven connected with audiences in a big way, seeing the band taking over late night on CONAN, while landing festival slots at Lollapalooza, Bonnaroo & Coachella, and tours supporting luminaries like Spoon, Cage The Elephant, and Wilco.
Armed with four excellent and collaborative songwriters, each member upped their game on Lookout Low. Guitarist Cadien Lake James' mind-bending opener "Casey's Groove" is expansive and reassuring, bassist Jack Dolan's "Unfamiliar Sun" is patient and affecting, guitarist Clay Frankel translates heartache into catharsis on the title track, while multi-instrumentalist Colin Croom reaches new performing heights on "Ferry Song." Lookout Low shows that Twin Peaks is less a band and more a brotherhood, one that's endured for almost a decade.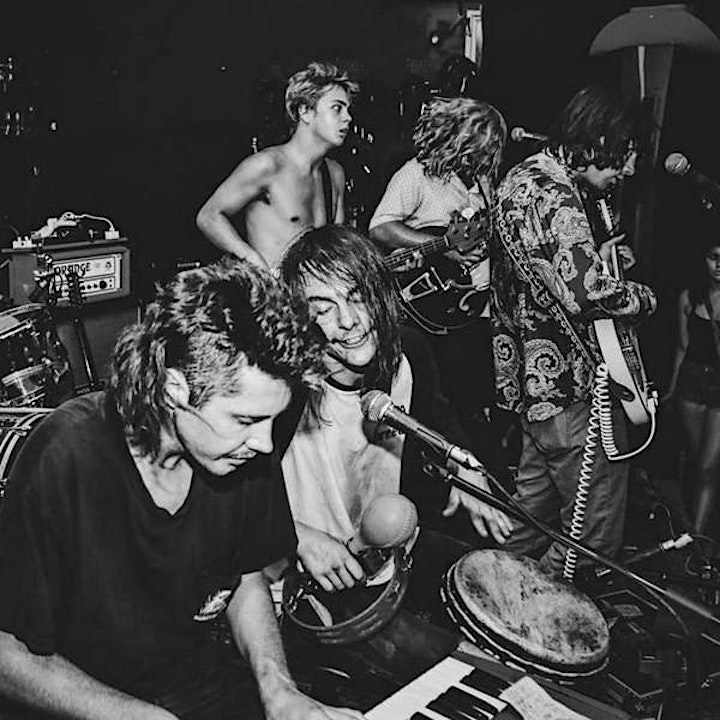 The Nude Party
Website | Facebook | Twitter | Instagram | YouTube | Soundcloud
The Nude Party congealed as one unit in the southern mountain town of Boone, NC in 2013 and gained their namesake very literally. Bonded by isolation, house party debauchery, a religion based on pushing the limits of bad taste, and a precocious predisposition towards the Kinks, the Animals and the Velvets, they have burgeoned into a rock and roll act to be reckoned with. As the hysteria at their local shows steadily increases, so does their reputation with local law enforcement, forcing them daily more to seek employment anywhere but home. While snooping cops seeking to stamp out indiscriminate behavior scour the borders of their homestead the Nude Ranch, the group has prodigally exiled themselves and are staying scarce with a string of self booked tours and one night stands which have linked them up with with such likes as The Growlers, The Oblivians, La Luz, Night Beats, and King Gizzard and The Lizard Wizard.
Their stripped down and bare bone sound, akin to the British Invasion being transplanted back into the Carolina mountains, has so far proven to have been unrecordable… until now. The secret? Sticking to the obvious and going down into a sweaty basement with a few mics, fewer clothes and a revolving door of comrades and goddesses falling by for as long as they can take the heat. Lately the Nudes have even gotten good at playing with their clothes on. However if any audience member feels the need to participate in the spirit of exhibitionism the stakes at the Party will unblinkingly be called and raised.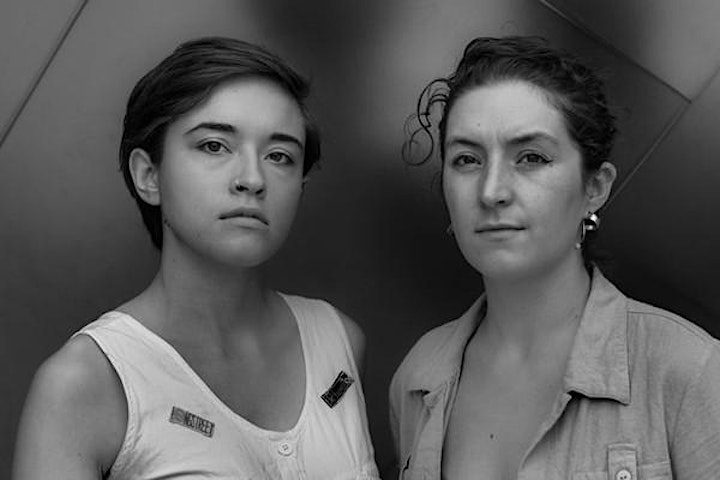 Ohmme
Website | Facebook | Twitter | Instagram | Bandcamp

OHMME (fka HOMME) is an experiment in voice and sound by Sima Cunningham and Macie Stewart. They joined forces in 2014, inspired by the free improvisational music scene in Chicago and influenced by avant-garde rock. Their combined vocal and musical talents yield an incredible dichotomy of harmony and chaos that leaves the audience wanting more. OHMME has been compared to PJ Harvey, Nirvana, and Kate Bush, but their innate chemistry creates something uniquely satisfying and wholly different from their predecessors.

Venue Information:
Riviera Theatre - Jam Productions
4746 North Racine Avenue
Chicago, IL, 60640