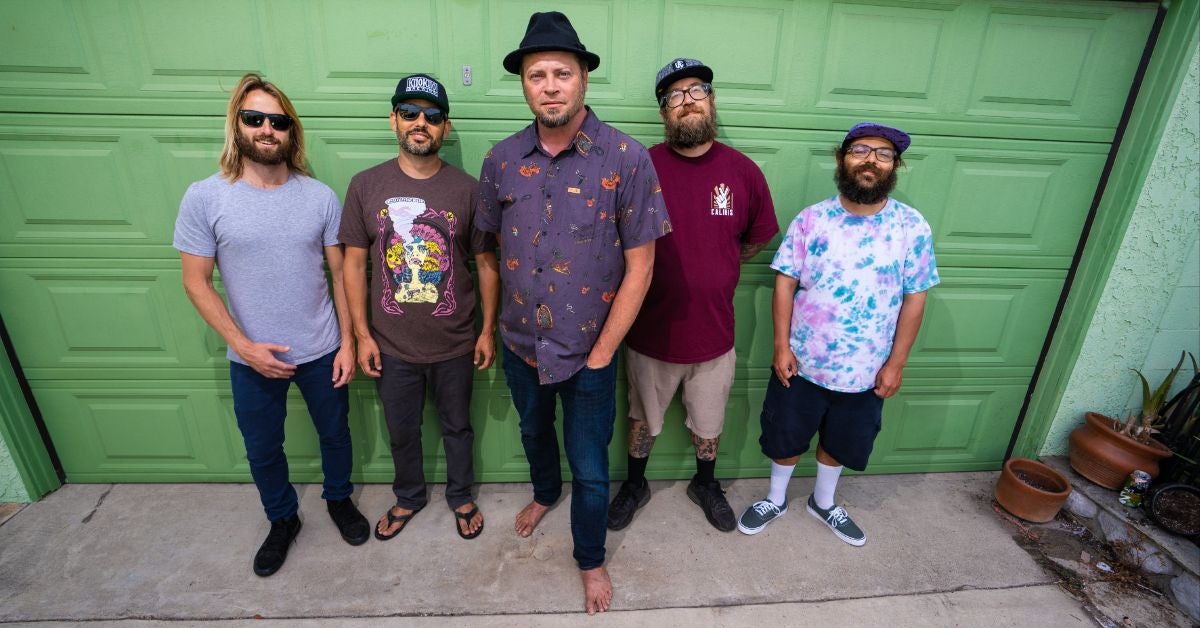 Oct 28 Fri
Jam Presents
Arise Roots, Joe Samba
Doors: 8:00 PM / Show: 9:00 PM
$22.50
18 & Over
Metro
Oct 28, 2022
Date

Oct 28, 2022

Event Starts

9:00 PM

Doors Open

8:00 PM

Ticket Prices

$22.50

On Sale

On Sale Now

Ages

18 & Over
Dan Kelly (vocals)
Travis "Travi Bongo" Walpole (percussion)
Jered Draskovich (keys/bass)
Greg Gelb (bass, guitar)
Corey Draskovich (bass, guitar, keys)
Revelation Kalauli (drums)
From backyard BBQs in Southern California beach towns to its rise as one of the most popular reggae rock bands in the country, Fortunate Youth remains devoted to its roots and a simple mission: Spread peace, love, and unity with music. It's a mantra of sorts for the multi-faceted sextet from Hermosa Beach, driving a relentless thirst for live performances and an ever-evolving cache of original material dotted with influences of blues, ska, rock, world, soul, and punk. Now in 2021, with a fifth studio set, Good Times (Roll On), Fortunate Youth is hoping to rekindle the spirit of those halcyon days, grillin' and chillin', and to reunite, once again, with their fans worldwide.
It was first on SoCal Little League fields that the core of the group bonded as friends and brothers before forming the band as twenty-somethings in the summer of 2009. Out of the ashes of local favorites Rude Boy Roots and Irie State of Mind, Fortunate Youth emerged, graduating from house parties to prized area clubs; and sneaking underage band members into South Bay bars to play their ambitious sets. They developed an instantly magnetic repertoire around inspired nascent originals and covers of Sublime and Bob Marley, and expanded their circle of fans with early runs in the Golden State and to neighboring Arizona.
They became devoted to performing live, ticking off countless miles in the van crisscrossing the U.S., and logging two years of roadwork before recording their first album. They played to small but passionate crowds, slept on floors, and earned particularly rabid responses in Florida and the cannabis-friendly ski towns of Colorado. And true to their egalitarian ethos of brotherhood, even swapped spots onstage, rotating instruments to best fit the performance. As their popularity increased, so did their schedule, with F.Y. supporting brethren such as Slightly Stoopid, Stick Figure, and SOJA on major tours as well as continuing to headline national treks of their own; totaling over 27 tours since their inception.
Including the forthcoming Good Times, Fortunate Youth has also catalogued over a dozen releases- ten LPs and EPs, studio and live combined, and several singles- since their 2011 debut, Irie State of Mind; notably, all have been recorded, produced, and distributed, in DIY style, by the self-invested band. After Irie peaked at #2, their next next three studio sets- 2013's It's All a Jam; 2015's Don't Think Twice; 2017's Fortunate Youth- each hit #1 on Billboard and ITunes Reggae charts, and landed in the Top 25 of several others. 2017's self-titled effort, in particular, remained in the Top 10 for five weeks, reaching #9 on iTunes Overall chart.
Now, with the glistening title track, "Good Times (Roll On)," as the album's lead single, Fortunate Youth turns a slightly nostalgic eye to its humble beginnings in the backyard, plus a few new tasty surprises under the lid. Also, there's a wish: that the return of those feel-good vibes finds brighter days for the planet. "We're trying to change the world through the music we write and play, and the lives we live out performing onstage," says singer Dan Kelly. "We always hope our music can change the outlook of anyone's day."