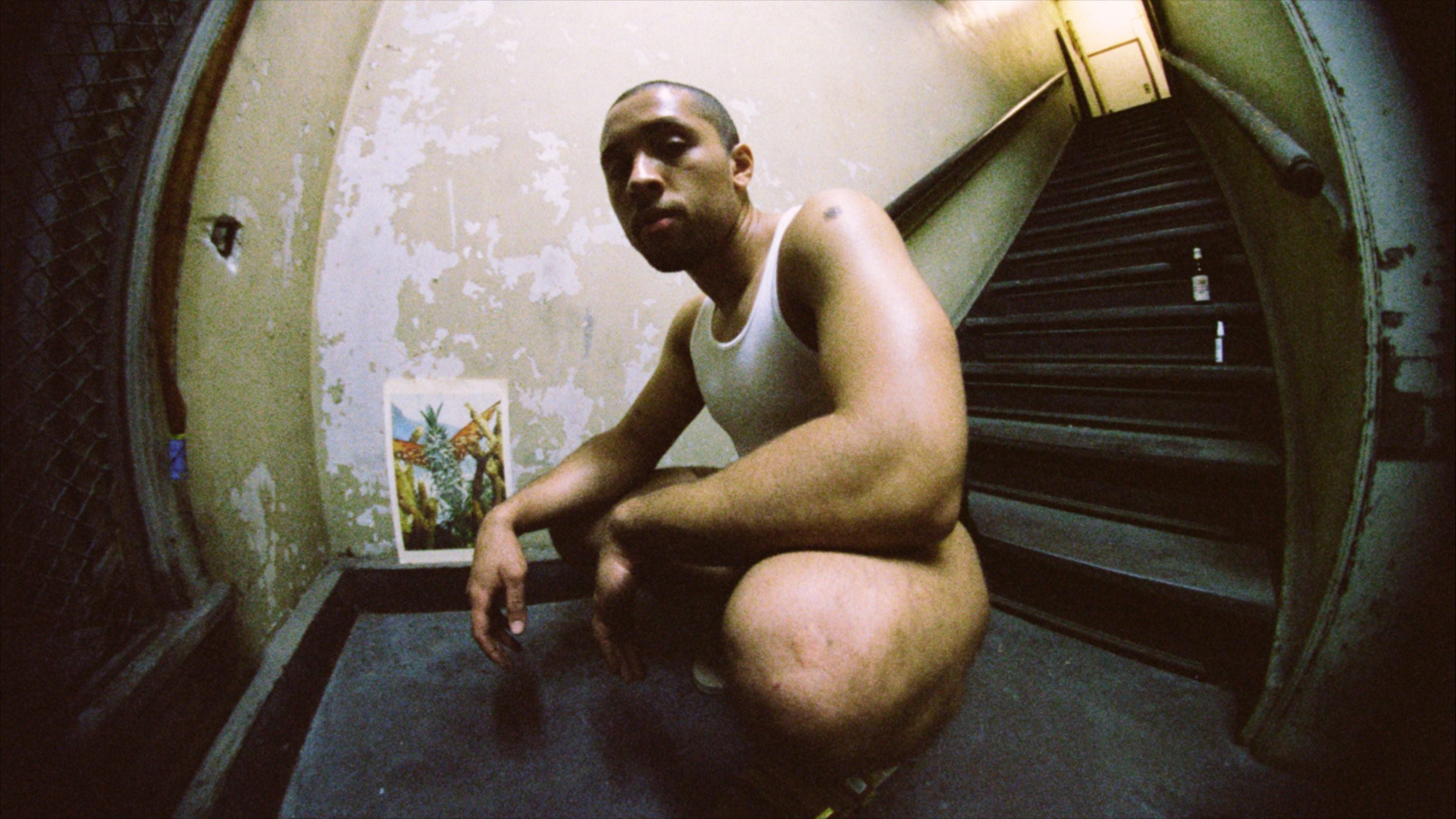 Oct 25 Wed
Jam Presents
Doors: 7:00 PM / Show: 8:00 PM
17 & Over
Beat Kitchen
Oct 25, 2023
Date

Oct 25, 2023

Event Starts

8:00 PM

Doors Open

7:00 PM

On Sale

On Sale Now

Ages

17 & Over
Jamaican proverbs are often, at their roots, about survival. Parents and caregivers favor using them on kids to caution, or perhaps threaten, against some impending physical (or emotional) danger: "Who cyaan hear," they'll say, "muss feel." "In the abstract," Jaboukie Young-White quips, "it's like, 'If you don't heed the warnings of others, then there will be consequences.' But it can also be like, 'Alright, if you don't listen to me, I'm about to beat your ass.'"
Jaboukie's début album under Interscope Records, all who can't hear must feel, adapts its title from that proverb. The album is peppered with references to his Jamaican heritage, from subtle uses of patois to self-consciously filthy religious jokes to field recordings he began capturing after returning to Jamaica, at 25, for the first time in two decades. It was there that he realized he'd reached the other side of his upbringing, as far from the South suburban Chicago experience he had ever been.
Fans of Jaboukie might be surprised that he's made an album at all, since the 28-year-old Chicago native is best known as a stand-up comedian, but also for his TV writing (Big Mouth, American Vandal) his stint as a correspondent on The Daily Show, various acting roles (C'mon C'mon, Rap Sh!t, Only Murders in the Building), and several Twitter suspensions following impersonations of CNN, Donald Trump, and the FBI. But after Interscope CEO John Janick heard some scrapped songs Jaboukie had worked on for a project paying homage to the late Juice WRLD, and discovered that he'd banked dozens of demos he recorded at a home studio he built himself, Janick drew up a record deal.
AWCHMF is deceptive in its slimness, travelling much further thematically than its brevity might imply. Jaboukie moves through his ideas about the world and his place in it at a dizzying, breakneck pace, so that listening feels like flipping through a hundred open tabs on iPhone internet. He casts humorous aspersions on the artifice and performance of traditional masculinity ("Hit Clips"), forces the profane and the sacred into awkward tension ("26"), playfully adopts the tone of a proud capitalist to reflect on American materialism and exceptionalism ("not_me_tho"), and frequently circles back to the conflicts of wanting love but simultaneously and inexplicably avoiding it.
The ways we inadvertently delude ourselves — about America, about our identities, about our styles of attachment and their unfortunate failures — are on full, funhouse mirror display. It's a project grounded in Jaboukie's trademark winking irreverence, clearly attuned to that familiar push-pull between irony and sincerity that all post-millennials seem to struggle with. Even the observations that he's survived his own life, seemingly despite the odds, are delivered with a levity that betrays their underlying seriousness.
Genre-wise, AWCHMF is omnivorous, agile, and all over the map. There's the sugary headrush of "++y," an optimistic hyperpop cut made up of melodic synths, chipmunked vocals, and a stuttering kick that accelerates until the beat feels like it just huffed from a bottle of RUSH. "Not_me_tho" is bright, folksy and playful; "26" is fleeting and braggadocious, a rap track built on the tension between a singsong chant and a maxed-out bassline so enormous and abrasive it could blow a set of car speakers. (It's also, per Jaboukie, a bid to "out-dickswing" Buju Banton, a direct riff on the deep, buzzing riddim of the mostly-banned homophobic anthem "Boom Bye Bye.") Smog-filled, looping shoegaze is slotted next to experimental/industrial hip-hop and angsty slacker rock. Crisp, airy jazz stands alongside a cut called "Solid States"—a vaporous, twitchy drill record that chugs along at 140 BPM, haunted by gauzy, reverbed, overlapping vocal snatches.
"Even the way I sequenced the album, it was like, I never wanted it to feel as if it was on stable ground," says Jaboukie. "I wanted it to feel very stream of consciousness, like I was operating on a logic that makes sense to me but might seem random, or abrupt, or chaotic." Jaboukie wears his musical influences openly, and the result is shades of 454, JPEGMafia, jai paul, Beach House, M.I.A, Azealia Banks — all filtered through the sly, internet-conscious sensibility of a music nerd whose north star is weird electronica. "It's easy to think it's scattershot, trying to cover too many bases," says Jaboukie. "But actually, I think it's the inverse of that: I tried to give myself room to unfurl and explore, rather than try to appease everybody."
AWCHMF is also entirely self-produced. It features mixing by Alex Tumay and Neal Pogue, studio engineering by Alex Poeppel, and mastering by Mike Bozzi, but the rest is Jaboukie, who also plays most of the instruments (with the occasional assist from his brothers, Javeigh and Javaughn). "I probably could have pulled some weight and tried to convince a bunch of really cool people to work on the album," he admits, "but I thought if I wanted to seriously do this music, I would rather fall flat on my face on my own than get a bunch of people to do it all for me. It meant a lot to me to be doing most, if not all, of the shit."
The jokes (often tailored for an in-crowd of other black, queer, Very Online Jamaicans) are occasionally undercut by a frank vulnerability. Jaboukie has a lot on his mind: intimacy and attachment, the pitfalls of growing up, Christian indoctrination (he was raised attending a nondenominational church three to four times a week, long before smartphones could offer a distraction during services), first-gen immigrant disillusionment. Survivor's guilt is a common theme, one born from an awareness of the dynamics that structure life in Jamaica, where he still sends money to family members living in relative poverty, compared to his own life between Los Angeles and New York City. Mental health is a well-trodden ground, too, and certain lines— "Tired of existing/But fighting to exist still/Launch a lazy punch and kick at the nothingness" ("Incel")—are like a stiff right hook to the gut. "The entire process was therapeutic," he says, "but it was also kind of crazy, too, because I really had to face some hard truths about myself."
After the gassed-up bravado of "BBC," the album's mood darkens and spirals considerably. Jaboukie thought about tempering the bleakness by closing with an upbeat instrumental, because it felt wrong to leave the album without a resolve. Then it occurred to him that sometimes this is how life is: you can't sweeten everything, or you'll eventually numb your palate. Sometimes things fall apart. What goes up must always, always come back down.