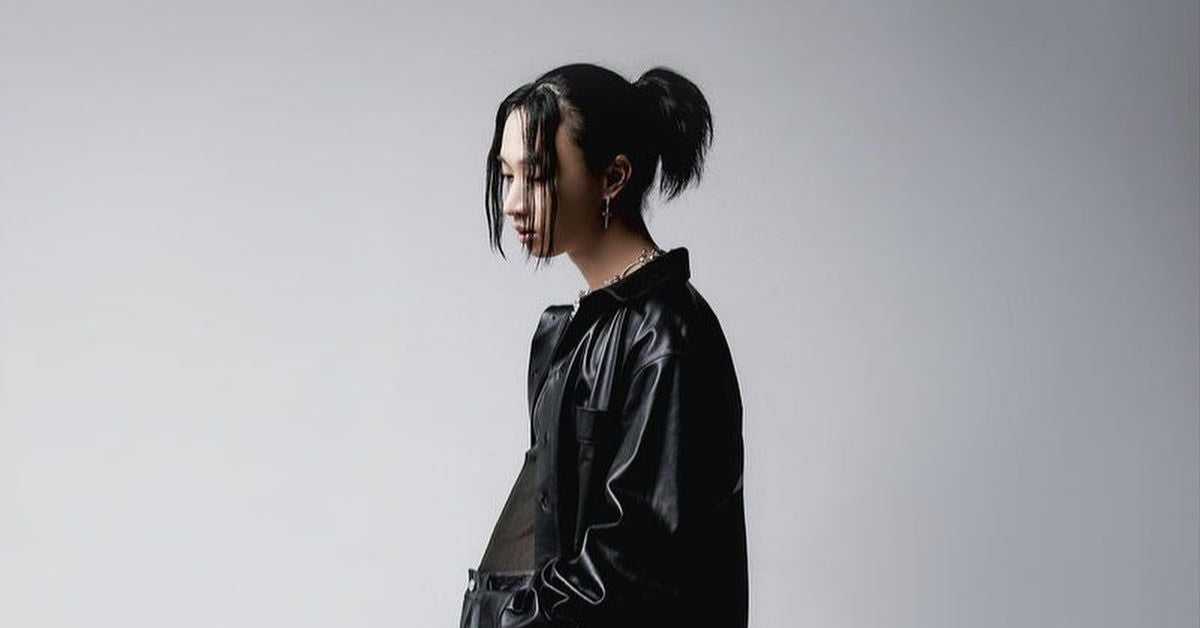 Mar 26 Sun
JAM & First Ave Present
Deb Never, James Ivy
Hell & Back Tour
Doors: 5:30 PM / Show: 7:00 PM
$59.50-$69.50
All Ages
The Armory
Mar 26, 2023
Date

Mar 26, 2023

Event Starts

7:00 PM

Doors Open

5:30 PM

Ticket Prices

$59.50-$69.50

On Sale

On Sale Now

Ages

All Ages
keshi is the moniker of Casey Luong, a singer, songwriter, producer, and multi-instrumentalist whose immersive and introspective songs have drawn in millions of fans worldwide. First releasing music on SoundCloud in 2017, the 28-year-old from Houston, Texas could only share his sonically textured confessionals about love and loneliness under the anonymous veil of his stage name. Now with over 4.4 billion global streams, Luong has grown to live as the otherworldly "keshi" persona everyday. He ascended to pop star status with 2022's GABRIEL, his sonically adventurous project that earned him the year's Billboard Top New Artist Debut at the time. A hypnotizing performer with an arresting falsetto, he subsequently sold out almost every single night across more than 60 shows on his debut headlining tour, HELL/HEAVEN, throughout Europe, North America, Australia and Asia.
With GABRIEL, keshi evolved into an all-encompassing artist who builds "worlds for someone to listen to and live inside," he explains. On the album released by Island Records, he explores his internal struggles around newfound fame and success through biblical imagery and versatile production—from dark, hard-hitting beats to lush string and piano production—to express his warring emotions. "I realized that the trades that I made were permanent," keshi says of co-writing and co-producing the project alongside Baltimore songwriter-producer Elie Rizk. "'Having your dreams come true, I had to ask myself, is it everything that I ever wanted? Success, fame, money, and other material things, those are nice, but they're not the things that make you happy at the end of the day." It peaked at No. 4 on the Top Album Sales chart and debuted at No. 16 on the Billboard 200 Albums chart.
Raised by Vietnamese immigrant parents in the suburbs of Houston, keshi also nods to familial lineage on GABRIEL with "PÈRE," a spoken-word interlude that features his father opening up about leaving his home country of Vietnam at age 18. "I wanted to acknowledge that I'm not the only one who's gone through these sort of monumental, young adult struggles," keshi adds. "My dad's been through it, and my son will go through it."
A self-described "studio rat," keshi first started producing while attending college in 2016, a time when the boom of lo-fi hip-hop and Frank Ocean's Blonde encouraged a generation of DIY artists. This hazy, washed-out sound felt freeing to the emerging artist because "it didn't stress sonic clarity," so he fell into a wormhole of YouTube tutorials. With all his early SoundCloud tracks, he strived to build enveloping soundscapes of hip-hop, acoustic pop, and smoldering R&B as the sole writer, producer, and instrumentalist. He quickly started to draw in a steadfast audience, especially after releasing his breakthrough 2018 EP THE REAPER, which got a co-sign from RM of BTS and has since amassed over 600 million total streams.
After signing to Island Records in 2019, keshi elevated his sound with his acclaimed trilogy of EPs, starting with 2019's skeletons, whose title track now has over 463M total streams. He carried that momentum with 2020's bandaids , which brought the smash hit "right here" (649 million streams) and 2020's always, which boasts favorites like "always" (314 million streams) and "drunk" (178 million streams). His 2021 brought even more accomplishments with the release of "War With Heaven," his groovy contribution to Marvel's Shang-Chi and the Legend of the Ten Rings: The Album, as well his Madeon collaboration, "beside you" (182 million streams).
keshi has since confidently stepped into his new identity of global heartthrob who has collaborated with major brands like Microsoft, Fender, and Amazon Music. He is also an emerging fashion icon, who has worked with designers including Saint Laurent, Peter Do, Dion Lee, Private Policy, Fendi and Barragán. Even as he reaches new heights of fame and visibility, he still holes himself up in his home studio to work on the new ambitious material for his next era. "When I want to dig deep and get to the bottom of my heart, I really have to be alone and wrangle with myself."