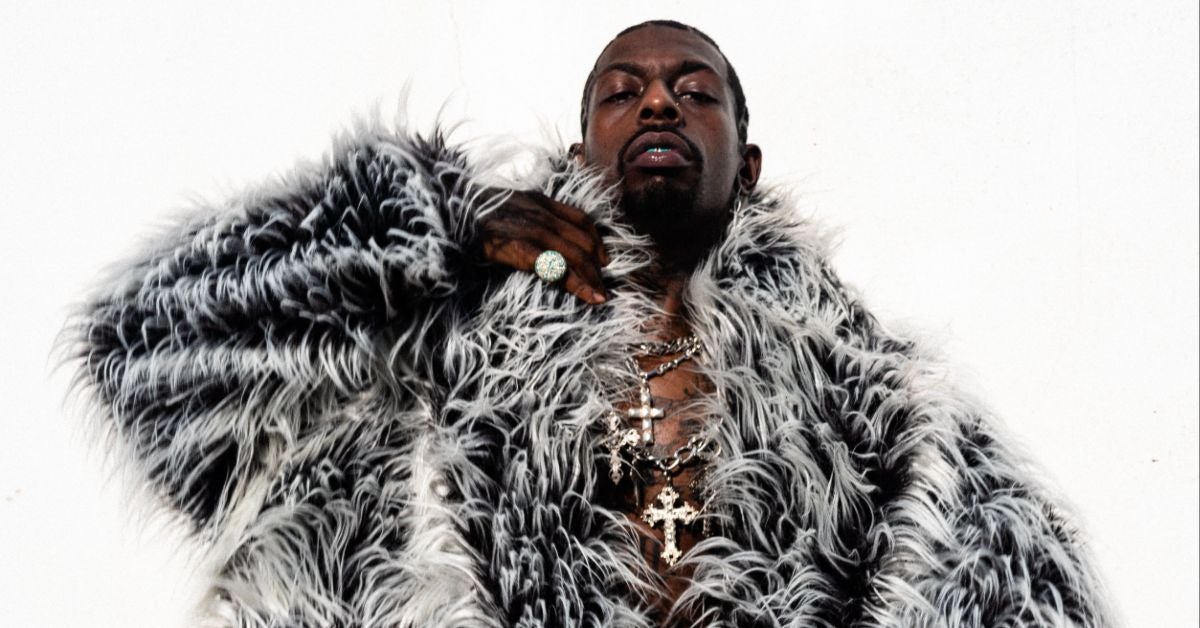 Dec 1 Thu
Jam Presents
A Tour Named Gothika
Doors: 7:00 PM / Show: 8:00 PM
$25.00
18 & Over
Metro
Dec 1, 2022
Date

Dec 1, 2022

Event Starts

8:00 PM

Doors Open

7:00 PM

Ticket Prices

$25.00

On Sale

On Sale Now

Ages

18 & Over
The bio you are reading right now, like all bios, is by its very nature inaccurate. Okay, "inaccurate" may be too strong a word. Let's go with "imprecise." In a perfect world, this bio would express the thoughts, feelings and motivations of its subject as close as you can get with the written word. But what if the subject is perpetually changing? Not on a yearly or monthly basis, but weekly? Daily? Hourly? By the minute?
For an artist like Meechy Darko, who has achieved both critical acclaim and commercial success as one-third of Brooklyn hip-hop group Flatbush Zombies, getting more personal was a fait accompli decided for him by external forces.
"I had no choice but to make this the most personal thing I've ever done because fortunately or unfortunately, I'm in an extremely soul-stirring part of my life right now," he says. "Who I was yesterday may not be who I am tomorrow. I'm not who I was last week. There's no telling who I'll be next year or the year after, so it's very important to capture this while I can still feel."
He's talking about Gothic Luxury, the rapper's debut album after numerous LPs, EPs and mixtapes with his group. Meechy Darko is well aware that the "crazy shit, crazy-colored hair and psychedelics" of his group "are imprinted in the brains of many fans." But on Gothic Luxury, drawn-out piano intros and laid-back funk meld with dark mini-symphonies that complement the album's intensely candid themes; as a result, the album comes off as far more a solo album than an offshoot of the group.
"Gothic Luxury is a terminology and a mood I created in my head so I knew where to stay when I'm writing," the rapper says, noting that it's a quasi-continuation to the group's acclaimed 2018 album Vacation in Hell. "Even with success, you can have the biggest king-sized bed, but you still can be lonely as hell at night. Even with all this great stuff going on around you, I don't ever forget the darkness. I can't escape it. It's about finding comfort in the darkness, accepting it and becoming part of it, but in the boss way possible."
While the genesis of some songs go back to 2018, the album was started in earnest in early 2020. For the record, the Zombies are still very much together. However, Meechy eschews the production of Zombies producer Erick the Architect to avoid falling back into "a comfort zone I've been in for years." Inspired by Rick Ross — "His voice has so much bravado and bass over angelic, symphonic beats" — it's an album informed by many things, not the least of which is the killing of the rapper's father in 2020.
Grief is an amorphous, mutable emotion, with the rapper admitting to still processing the death. "I didn't want to exploit it," he says. "I really want to understand how I feel before I tell people how I feel. Once you tell your story, people are not always gonna know the backstory or give you the benefit of the doubt. It's very conflicting."
The autobiographical "On God" invokes his father's funeral; the man who molded the rapper's personality and psyche. "He may be dead in the flesh, but what it really did is resurrect me," Meechy says. "His spirit is in me now." Elsewhere, "Every Time," written before his father's death, recalls the rapper talking to his dad in stark detail.
"Kill Us All," which finds Meechy bringing his "Tupac back-against-the-wall energy," touches on everything from conspiracy theories to government and corporate overreach to the role of media in shaping public perception, while "What If" finds the rapper challenging both himself and the audience with a concept song around the titular phrase. "I felt naked dropping an album that didn't have a concept song," he says. "I know that when a concept is put in front of me I rap in my highest form."
Despite the myriad musical undercurrents that flow throughout the album, there's a through line of brutal honesty and catharsis that continues to find Meechy Darko among the rawest and most candid rappers in the game. "I use the studio as my journal," he says. "I kinda wear my heart on my sleeve. I'm like a trigger-sensitive gun with a big extended clip. When I shoot, I SHOOT. I don't want to bottle any of this stuff up. I know what separates me from them: It's my lack of fear when it comes to saying what I think of something or how I feel about it."