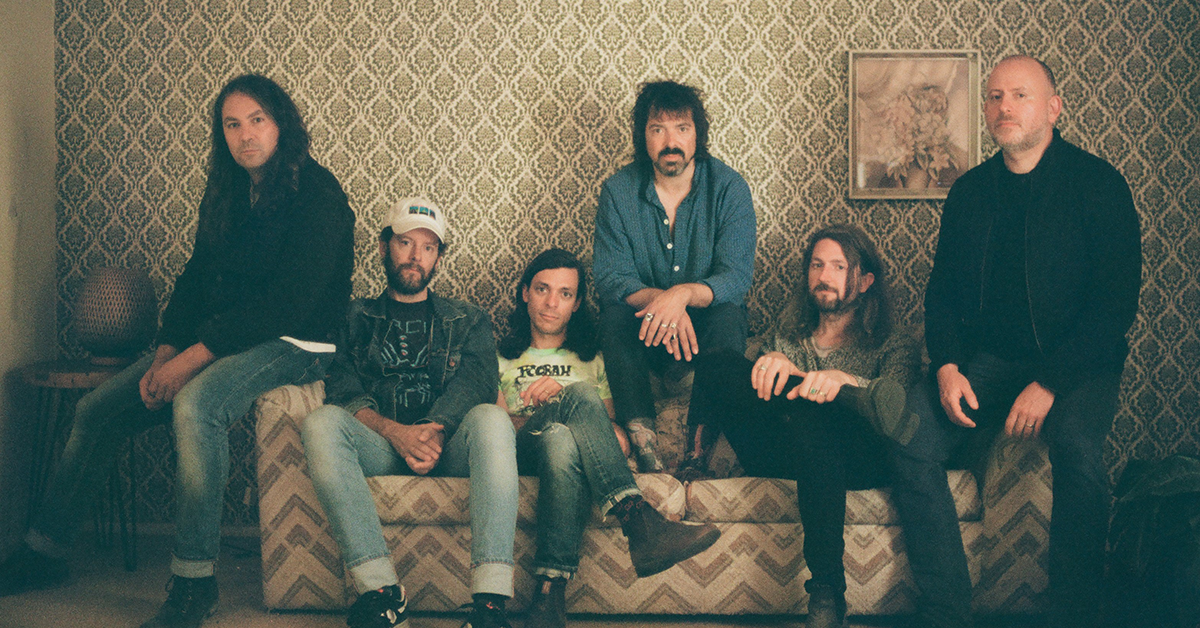 Feb 10
WXRT Welcomes
Doors: 6:30 PM / Show: 7:30 PM
The Chicago Theatre
Feb 10, 2022
Date

Feb 10, 2022

Event Starts

7:30 PM

Doors Open

6:30 PM

Ticket Prices

$25.00 -$79.50

On Sale

On Sale Now
Over the last 15 years, The War On Drugs have steadily emerged as one of this century's great rock and roll synthesists, removing the gaps between the underground and the mainstream, between the obtuse and the anthemic, making records that wrestle a fractured past into a unified and engrossing present.
On The War On Drugs' 2017 album A Deeper Understanding, Adam Granduciel sang about wanting to "find what can't be found." In a way, the history of this band has been a chronicle of their frontman's ongoing search for greater meaning. Along the way, they've grown with each record. In the aftermath of A Deeper Understanding, they won a Grammy for Best Rock Album. The New Yorker called them "the best American 'rock' band of this decade." Even The Rolling Stones recognized Granduciel's talents, inviting him to remix their long lost collaboration with Jimmy Page, "Scarlet," which was previously an unreleased gem from Goats Head Soup.
By any metric, The War On Drugs have made it. They are now firmly embedded in the classic rock lineage. And yet the quest for that ineffable something continues. In practical terms, Granduciel was facing a familiar quandary as work began on the new War On Drugs album, I Don't Live Here Anymore, in early 2018: What next?
Looking ahead, he was staring down his 40th birthday. He was on the verge of starting a family. And then there was the extended brotherhood of The War On Drugs, who had just spent many months on the road gelling into an excellent live act, as documented on 2020'sLive Drugs. In the 2010s, they had put out three classic studio albums in a row. But now it was time for a new statement for a new decade.
When he reflects on the making of I Don't Live Here Anymore, their first studio album in four years (out October 29th on Atlantic Records), Granduciel is quick to talk about the contributions of his bandmates as well as his trusted co-producer and engineer, Shawn Everett. That doesn't exactly square with how we normally talk about this band. Granduciel typically is portrayed as the loner studio genius diligently pursuing the creation of heartland rock masterpieces. Think back to the cover of their 2014 breakthrough Lost In The Dream, in which we see the band's leader standing in profile, looking pensive but determined. But the moments that stand out most from the creation of I Don't Live Here Anymore aren't the solitary ones. For Granduciel, the new songs brought him back to the very community he had forged with his band. "It just reminded me of all the things I love about making music," he says, "collaborating with my friends, and letting everybody shine."